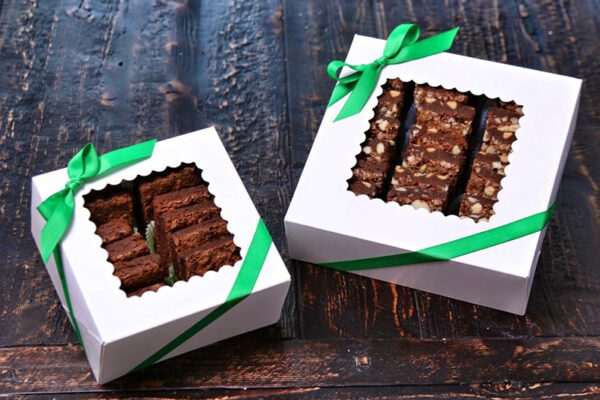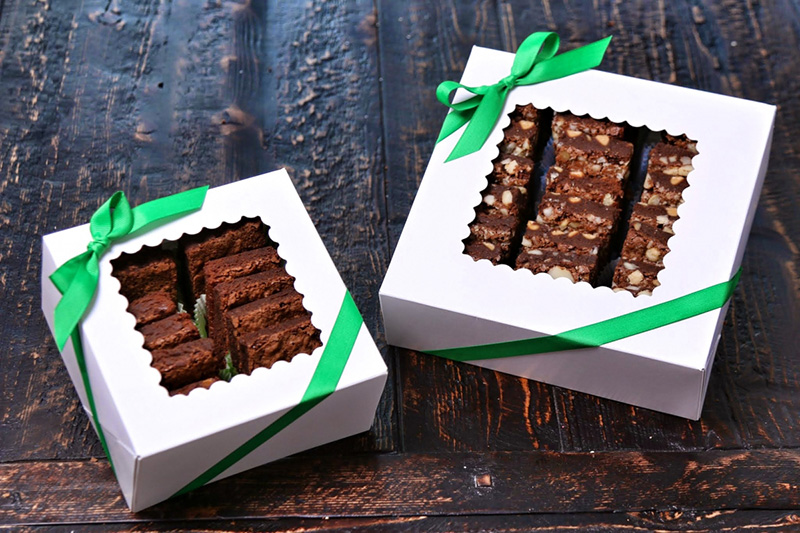 Passover Assorted Brownies
These are Kosher for Passover, as we use Matzo Cake meal rather than Flour.  Select up to 3 brownie flavors for one dozen and up to 6 different flavors for two dozen.
All of our gifts include a handwritten note to the recipient.
These are NOT baked in a Kosher kitchen.