Get 10% off when you use code FIRST10 at checkout! SHOP NOW
Get 10% Off Your First Order
Receive discount coupons and exclusive offers straight to your inbox.

get 10% off your First order
Bertha Mae's Story
A long time ago… in 1880, as a matter of fact, a little girl named Bertha Mae was born in Hope, Arkansas. She grew up to create the tastiest brownie recipe and she passed it along to her children. One of those children was my grandmother who passed the recipe to my mother, who passed it down to me.
Now, more than 100 years after Bertha Mae's birth, we decided to share this recipe with the world and Bertha Mae's Brownie Co. was born. While we have added yummy treats to the foundation of the recipe, the basics have not changed and Bertha Mae's original recipe can be tasted in the Original brownies.
Read More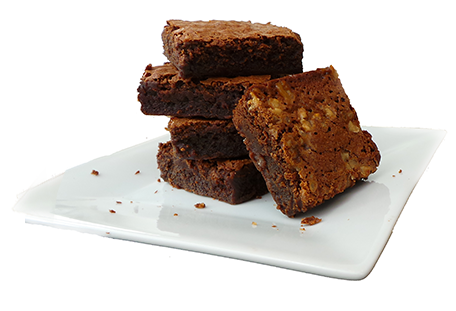 Bertha Mae's Brownie Co.
We believe you never have to compromise quality for the sake of taste or price. We've mastered the art of maintaining an affordable product while producing an outstanding, delicious good made from high-quality ingredients. We use a Southern California vendor for our chocolates and take pride in supporting local small businesses. After all, a better brownie just makes good sense!
Shop now